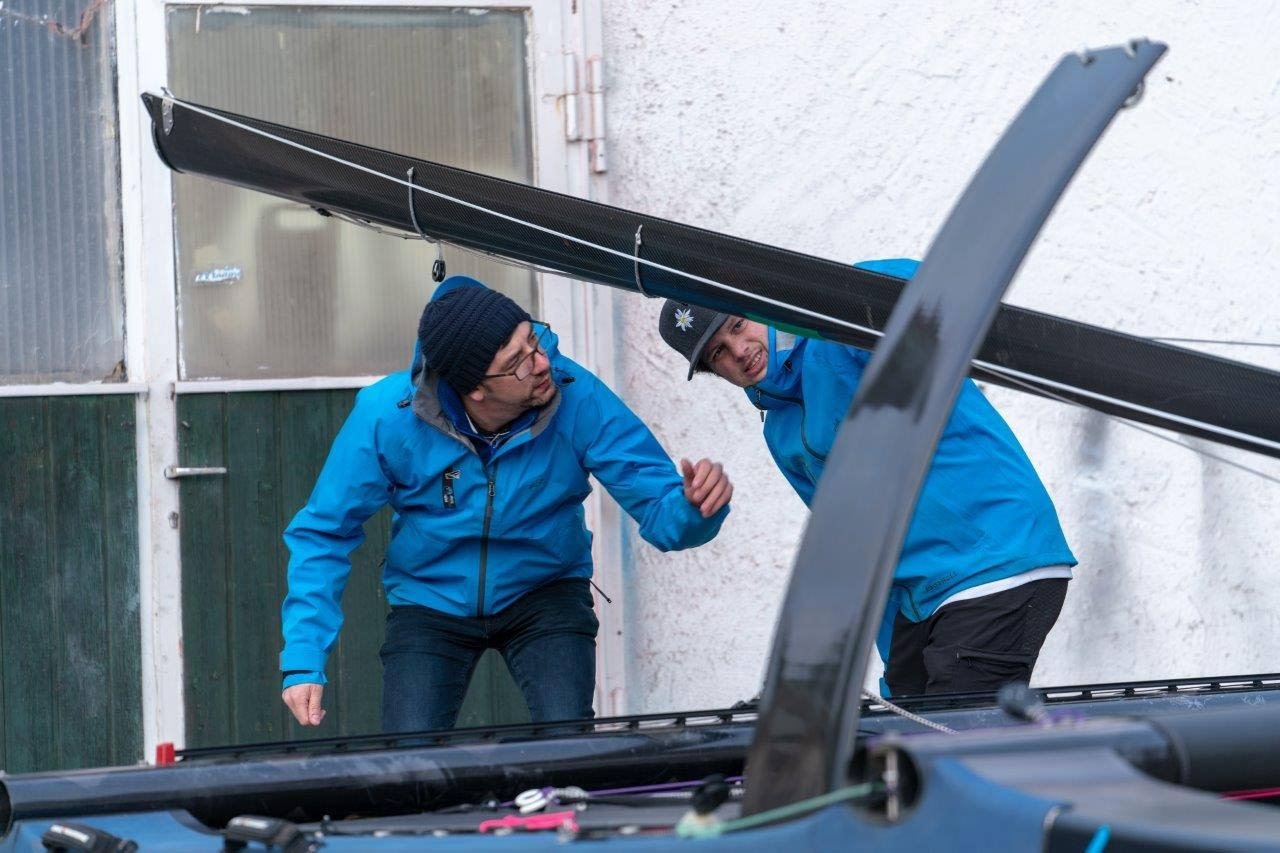 The FATH Sailing Team checks the sports equipment © FATH GmbH Components
The FATH sailing team met before the start of the season to get their boat out of winter sleep. The crew carefully inspected the sails for defects and installed the fins, which give the boat stability at top speed. The sporting equipment belongs to the category of hydrofoil boats, which at high speed lift above the water and seem to fly. This is possible thanks to a long fin that is equipped with hydrofoils. It is a fascinating spectacle that the FATH sailing team offers in each race. With about 60 km/h the crew went from win to win in 2018. "We want to be successful again in 2019", says Timo Späth, the helmsman of the team. "A second place is like a last place for us".
For those who want to see the team live, we recommend the next regatta. This will take place on 20 and 21 April on the Lake Brombach in Germany. We wish the FATH sailing team lots of success and a good place on their first race in 2019.